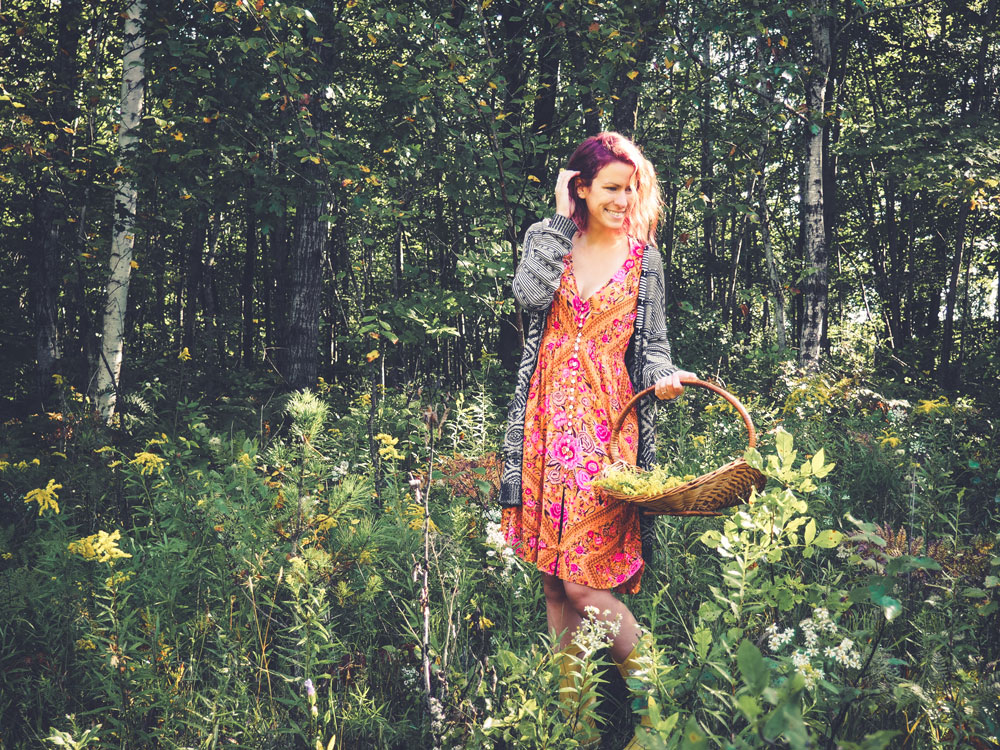 Hi I'm Val, owner of Woodspell, herbalist, and woodswoman. I live on 12 acres in Michigan's northwoods, cultivating native woodland medicinals, edible flowers, and herbs. I believe that the forest can provide everything essential to a sustainable life: food, medicine, wildlife habitat, recreation, and of course a little magic.
"I am absolutely in love with these bitters. They are most definitely beautiful on the outside, but even more so on the inside. I'll definitely be restocking later this year!"
Stephanie L.
" Wood Wives is divine!! Like a sip of summer with a bite! Love it and how quickly it arrived! The beauty inside the package was MAGNIFICENT!"
Faith M.
"I love these bitters so much! I've been putting them in mint tea for an afternoon pick me up at work to help curb my caffeine addiction."
Lauren S.
You'll find us where the cattail and white pine meet. A place of hidden hemlock groves and centuries of lore hidden in the roots beneath our feet, Woodspell seeks to share the spirit of the forest through hand-brewed herbal potions.
"Listen closely. Even the trees exhale their own sweet love songs that roll off their boughs and echo out through all creation."
— Christina Rodgers
Find Woodspell Apothecary on Instagram